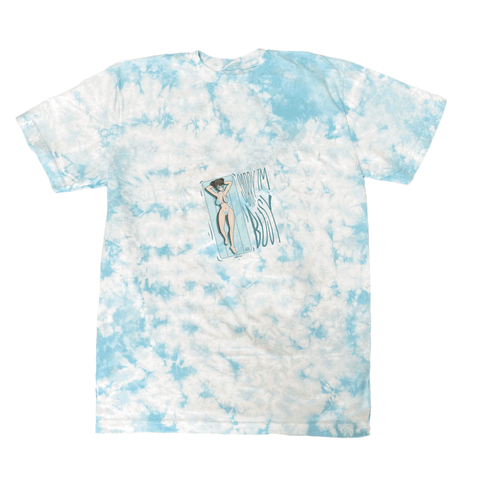 BUSY SHIRT [ TYE DIE ]
Busy Girl floating on a pool float on custom tie-dyed baby blue tees.
She's floating around in a pool
The shirt is a pool.
She's all over the place.
Every shirt is different, pool float is placed randomly on each shirt!
Every shirt is unique with the design placement so no two shirts are exactly the same. Just going with the idea that she's floating around and we're just trying to catch her.
100% Cotton.
True to Size.